MESSAGE FROM THE FOUNDER'S DESK
Smt. Laxmidevi S. Aparanji
Education is not just about the subjects that are learnt and taught in school. Becoming educated is not restricted to being in school and then in college, gathering certificates and feeling proud of oneself. It is a lifelong exercise that can be unbelievably exciting if only we wish to jump onto the train of experience and take a trip to every conceivable place on the earth. Now we know that this cannot be done literally, so how do we manage it, first in school and then as we go on through the journey of life?
First, we all have to be on the same page: children, teachers and parents have to understand that education is not restricted to lessons taught in the classroom from textbooks. Parents and teachers must encourage children to ask as many questions as they can. For it is in wanting to know that will result in actually getting to know.
                The thirst for knowledge is not restricted to the child, it is also essential for a parent and a teacher to keep adding to their own knowledge bank by keeping their eyes and ears open and by reading as much as possible and ensuring that children develop these habits as well.
Besides all of the above, that add to children becoming truly educated, schools and teachers must ensure that children have a society of enriching experiences. Surprisingly, these experiences develop a child's creativity and imagination and lead to something that is often thought to be more important than knowledge. Creativity and imagination make children grow up to be productive adults who then arrive as citizens of the world ready to make their own great contribution to mankind.
"The function of education is to teach one to think intensively and to think critically.  Intelligence and character that is the goal of real education."
                My dream is to see our students understand, remember and act upon that the world needs not only well educated and intelligent people but the world also needs people who are courageous and compassionate.  We need people who extend their hands to help others and stand up for the rights of all mankind.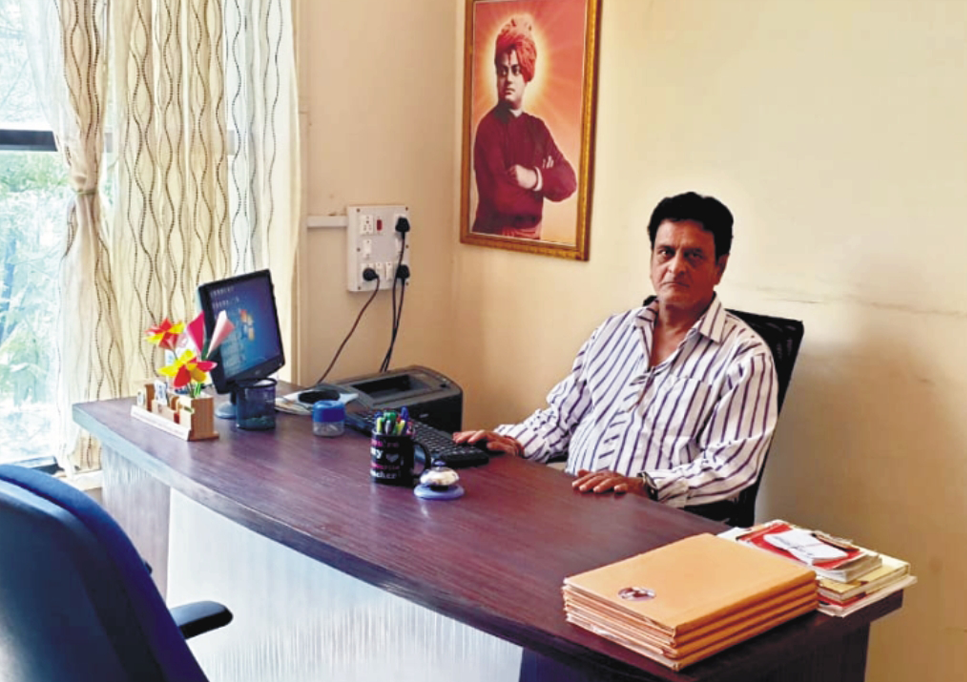 I am proud to say that our Vidyabhavan International Public School has been doing it effectively and you can see some of its glimpses in this website. It is only after leaving the school that one really appreciates the feeling of having belonged to the school.  VIPS students who have passed through these portals, in the years gone by have been making great achievements, and many of them express thanks to VIPS family who motivated them.
                We, at Vidyabhavan International Public School don't believe in imparting 'knowledge' merely as 'information' but insists on giving value-based education which the world needs today.
                It unleashes a wide spectrum of creative skills ranging from writing to editing and even in designing the magazine.  I congratulate the entire editorial team for their hard work and dedication that has resulted in the publication of this issue of the school magazine.
Shri. Shrinivas M. Aparanji
"Excellence is driven by values, Success is strengthened by ethics and Modernity is fortified by tradition."
                Keeping in tune with global education standards, we offer an encompassing, modern and spacious school with international standards, infrastructures lush green campus. I indeed feel delighted while dedicating the glorious services of VIDYABHAVAN INTERNATIONAL PUBLIC SCHOOL.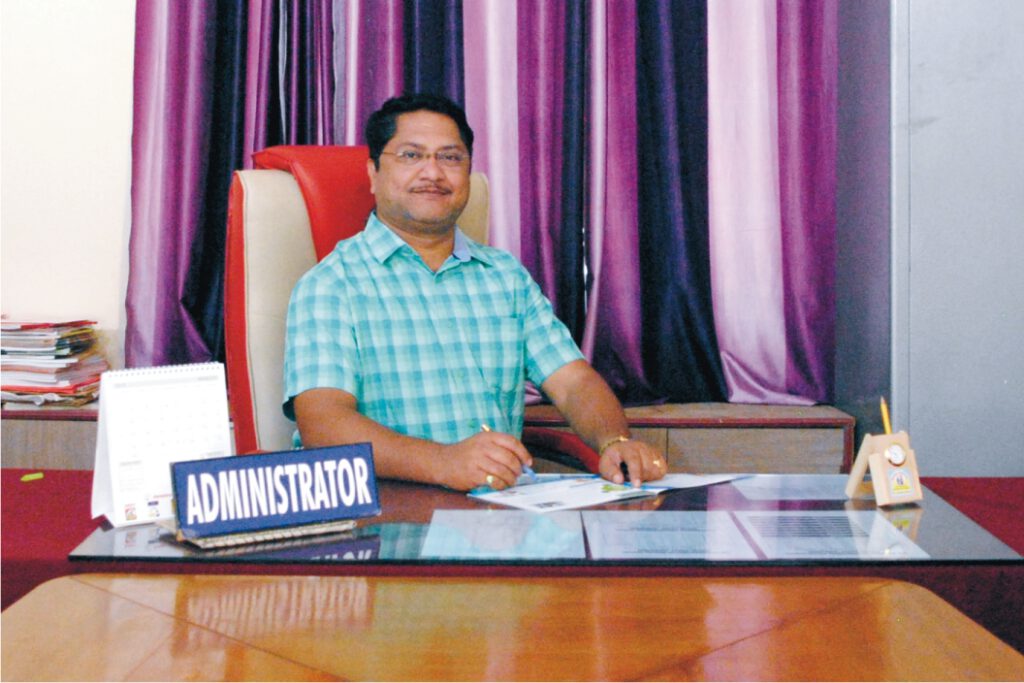 We at VIPS believe in ideal growth of students with the exemplary and playful and unique standards of teaching. We have the top – of – the – line faculty to cater to the increasing needs of today's learners. I firmly believe education enables the individual to be an independent, multi-skilled, society committed and humane. Keeping into account the qualities illustrated, the school offers project-based learning which compels learners to research, analyse and then act. Do make your ward the part of this wonderful school.
                We believe in quality and research based education. Let us come together to make VIPS a better place and transcend horizons. Hope to succeed in our mission to provide your child the best growth to fulfill his/her intellectual and emotional needs.
                My message to the Principals, Staff, Students and esteemed Parents of VIP School administered by the SGRME Society, is to dedicate this year to a correct understanding of what education really means and let us all benefit from this understanding.
It is a matter of pride to pen down the message for our VIPS Family.  Academic excellence along with overall personality development completes the process of education and it gives me satisfaction that the school is progressing in the right direction. 
                "Our mission is to provide positive catalytic impulses to every CHILD to stretch his inherent learning competencies through a self-discovery process."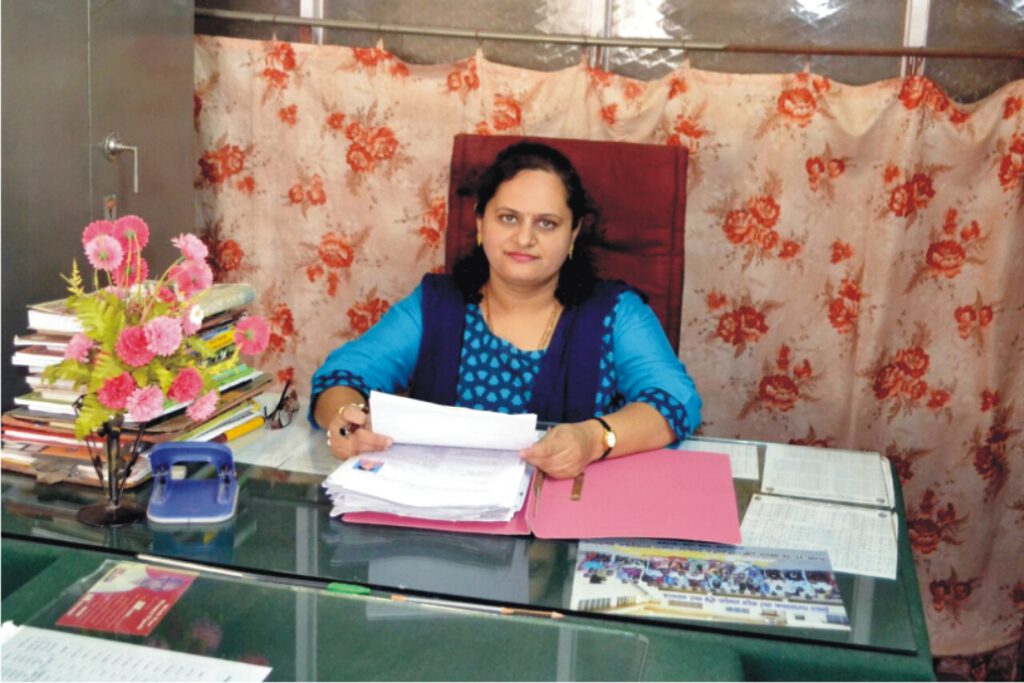 ."  At Vidyabhavan School, the uniqueness of each child is recognized, nurtured and treasured. Emphasis is on LEARNING and not on teaching.
                Education is a complete process that leads to the attainment of the full potential of the child. Our endeavour inspirer is to equip our students with life-skills to face the real world – be it planning, organizing, deciding, questioning, reasoning, analyzing, team-building, communicating effectively or dealing with challenges confidently.
                Our focus is to develop our students as global citizens, with tolerance, respect and appreciation of diverse cultures and religions for a life-time learning experience. They should be self-motivated, independent, confident decision makers to take up a leadership role in future.
I extend my best wishes to the VIPS Family.
MESSAGE FROM THE PRINCIPAL
"Imagination is more important than knowledge. For knowledge is limited to all we now know and understand, while imagination embraces the entire world, and all there ever will be to know and understand." – Albert Einstein
I believe that education is all about being excited about something. Seeing passion and enthusiasm helps push an educational message.
It carries Events, Achievements, Photographs of the respective Batch etc. There are few pages on the important highlights and events from the humble beginnings.
It informs the future generation of students about the traditions built up of their school. This valuable publication is the opportunity that students require to show their creative talents. Along with academic studies, students are encouraged in games and athletics, art and craft, science clubs, dramatics and various other activities. These make the years in school interesting and worth remembering. This school website is the window to the activities of the school. The highest education is that which does not merely give us information but makes our life in harmony with all existence. Man-making & nation building; the twin objectives, it is to be aimed.
This is a time of great changes. In education too we see fast changes. The student today is an individual, a real person with feelings of self-respect, sensitivity, responsibility and compassion. We need to recognize, appreciate, applaud and foster the fine blend of sensibilities in a child – and thus "VIPS" is to be viewed as a launch pad for the children's creative urges to blossom naturally. As the saying goes, mind's like parachute, works best when opened. This humble initiative is to set the budding minds free allowing them to roam free in the realm of imagination and experience to create a world of beauty in words. This school attains its eminence in the first place through the achievement of children.